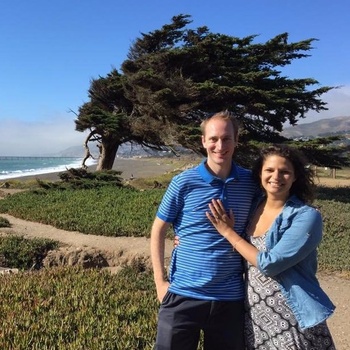 Phil proposed to Sarah on July 16, 2016 at Mori Point in Pacifica, CA. We were both ecstatic and found a passerby to take this picture for us. Sarah had no idea the proposal was coming!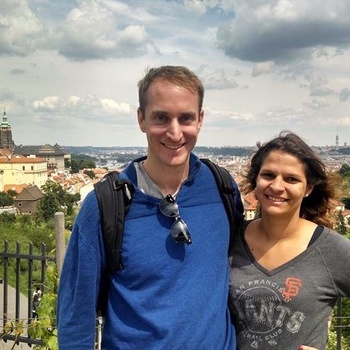 We explored the land of Phil's ancestors and ate our fill of Svíčková while visiting Prague in the spring of 2014. It was our first overseas trip together, but certainly not our last!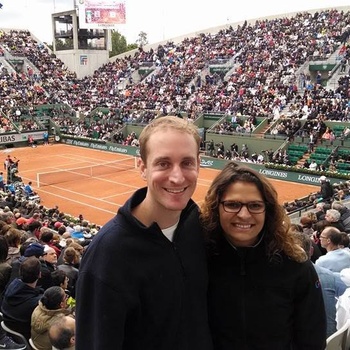 Our trip to Roland Garros in 2014 for the French Open! It was a chilly day but we had a great time eating baguettes and taking in the action.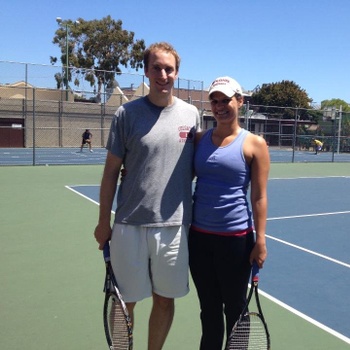 This was a picture from Sarah's first tennis lesson with Phil in 2013. Since then, she's gotten her own racquet and bag, and now regularly can beat Phil.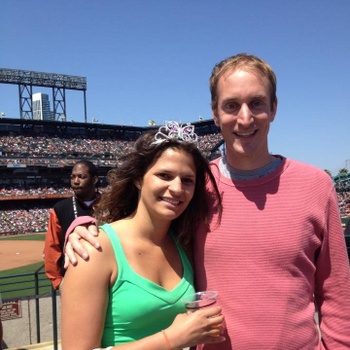 This was a picture from Sarah's 25th birthday at the SF Giant's game. This was just after we started dating. We capped off the day with a surprise birthday party for Sarah with all of our friends at our favorite neighborhood watering hole, Clooney's!
We visited China shortly after we got engaged in summer 2016. It was Sarah's first trip to China, but as it was Phil's 4th trip to the Great Wall alone, we were able to get by just fine!